No doubt this is the car of 2014 in every aspect…
Pawel specializes in sketches, and Jans does 3D modeling. Together they created the insane Lamborghini Rat Rod that you see here. The duo incorporated elements from other vehicles too, including a Plymouth Cuda, Formula 1 cars, and an F4U Corsair fighter plane.

A little something like this, according to designers Pawel Wisniewski and Jans Slapins, the dual forces behind the strange, terrifying Lamborghini Rat Rod.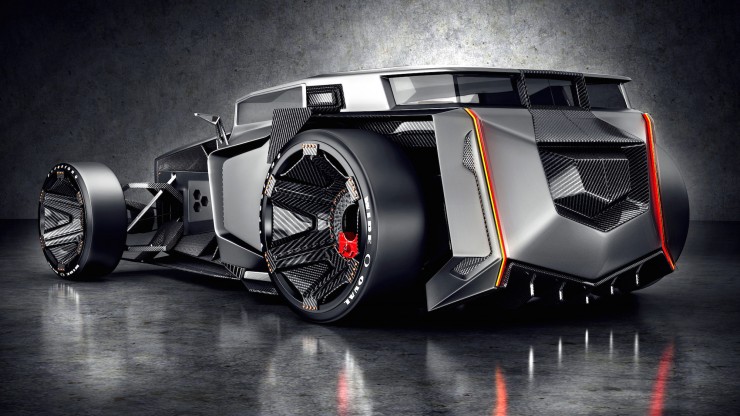 http://www.pjwdesign.com/ – Pawel's website
http://jans-shlapins.blogspot.co.uk/ – Jans' website
(419)