Here is new rat rod project of Andrew…
I pretty much just started with a body. I was a 29 tudor sedan made into a truck. The engain came out of a 73 Oldsmobile that my dad got when i was 15 years old. Its been used in a couple Derby cars and in a circle track car. We named the enagin Brutus after our cat we had because of how big he was. Well 15 years later Brutus lives on in this 1929 ford.
It has a four link set up in the rear with a air ride set up. The front is the suicide stile, original split wish bones and original front axle. It has the cowl steering setup, the steering box is a mopar manual box and i made a steering column from a 59 ford galaxy. I've done everything my self and from start tp running and driving took about 15 months to build. Every part and to be seeked out, i started with nothing but the body. I love driving it and its definitely a head turner, if you have any questions ill be happy to answer them.
Sincerely Andrew Hamilton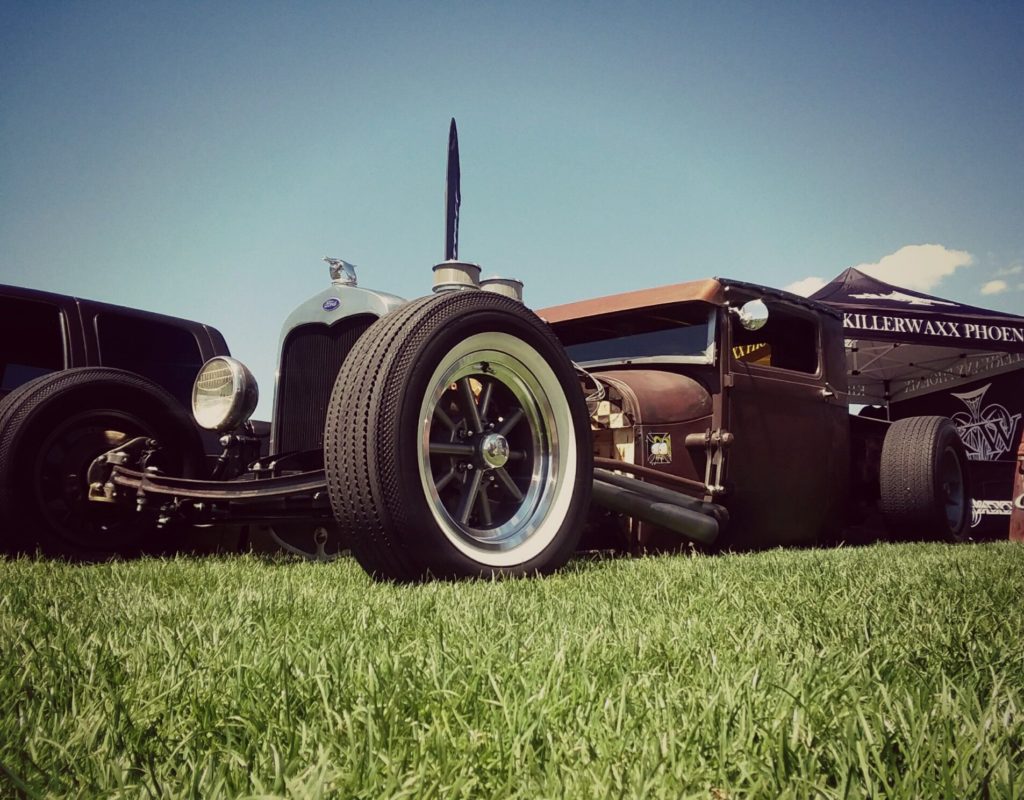 (64)